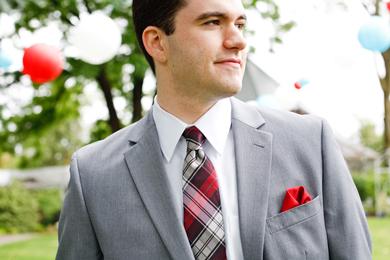 I'm a digital Renaissance man living in Portland, Oregon. I love color, texture, music, gadgets, and being creative. I live and work on the internet, so I want to work to make it as engaging as possible.

I view the web as an exciting blend of form and function. The art mixed with programming perfectly combines my creative with my technical sides. I love to make things look nice, and function well, resulting in a better front-end experience. Also, my pixel-perfectionistic side gets such a rush from making things line up and look perfect.

I graduated with a degree in New Media Communications from Oregon State University in 2010. I really enjoyed the exposure and training in various forms of media because I am somewhat a Jack-of-all-trades. While my main interest is the web, I am also trained, and have done some work in video, print, and even 3D modeling.

I am an early adopter. I love gadgets, technology, and innovative solutions to everyday problems. If it's new, interesting, or a modern re-interpretation of a classic tool, I'm there. I am constantly excited about how much closer we are getting to living in the Star Trek universe. And if you're wondering, yes, I'm a 'Next Generation' fan. Picard > Kirk. Just sayin'.

How do I work? I am an extremely fast learner and can quickly become comfortable working in any environment. I like to think that I make any workplace I'm in a little more fun. Also, clients love me. I love working with them. I have a natural ability to interact with, and relate to, most people. My variety of interests compliment my ability to empathize, which results in more genuine relationships. I have a great track record of interpreting client feedback, implementing that in design, and developing training that is meaningful and easy to understand.

I pride myself on the ability to see projects from other viewpoints. Starting with my continually-evolving design/development eye, I move on to the view of a user. I am sure to address areas in projects that I may understand, but the lay person, or first-time user may stumble on. I address areas the client may have issues with, and work to develop a solution that maintains creative integrity while satisfying all interested parties.


I recently married a beautiful redhead!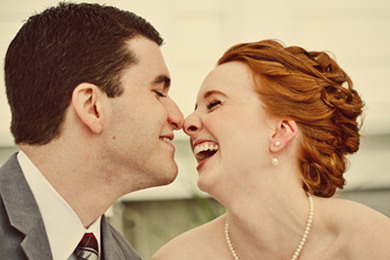 I love outdoor adventures.